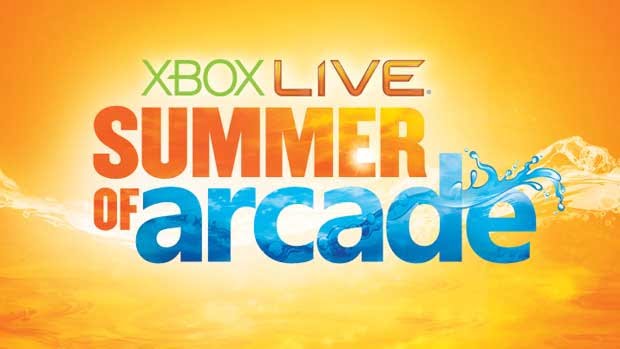 Varje år, eller varje sommar snarare, kör Microsoft en liten drive på Xbox Live Arcade där de som köper samtliga arkadtitlar som ingår i kampanjen får en liten bonus som tack. Vanligen ett antal Microsoft-poäng tillbaka. Årets upplaga består av följande fem spel:

Deadlight (Tequila Works/Microsoft Studios). Deadlight is a puzzle platformer, where the player must take advantage of the main character's agility to solve obstacles, and dodge zombies, manipulating the many interactive elements of the scenery. With more walking corpses than bullets, the feeling of danger is constant.
Dust: An Elysian Tail (Humble Hearts/Microsoft Studios). As the mysterious warrior, Dust, your action-packed journey will take you from peaceful glades to snowy mountaintops and beyond. Battle dozens of enemies at once with an easy-to-learn, difficult-to-master combat system, and uncover the story of an ancient civilization on the brink of extinction as you fight to uncover your own past in a gorgeous hand-painted world.
Hybrid (5TH Cell/5TH Cell). Hybrid is a pioneering third person shooter set in the near future, where global conflict exists between a species known as the Variant and a rebel human faction known as the Paladins. 5TH Cell strives to give players a completely new gameplay experience never seen before in the genre.
Tony Hawk's Pro Skater HD (Robomodo/Activision). Tony Hawk's Pro Skater HD takes the best elements of the classic "THPS" games and gives them a fresh update to create an all new skateboarding experience. Tapping into fans' muscle memories, and combining sharp visuals with the best controls ever in a Tony Hawk game, the feel is cutting edge yet timeless.
Wreckateer (Iron Galaxy/Microsoft Studios). Wreckateer uses Kinect to put you in control of a massive castle-wrecking ballista. With the help of Wreck and Tinker, travel the land and destroy 60 castles using six magical projectiles, and explore the infinite ways you can wreak havoc with Wreckateer's fully-dynamic destruction.
Något av intresse?
Via Major Nelson.